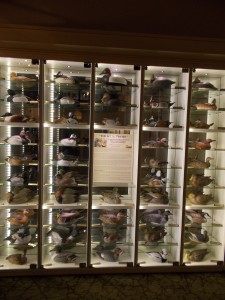 Jim Sprankle began carving in 1968, and is considered one of the finest wildlife woodcarvers in the world. His work appears in private collections and museums in Europe, Japan, and North America. He is the author of several books, and has been featured in dozens of magazine articles.
A native of LaFayette Indiana, Jim was a professional baseball player, pitching for the Brooklyn Dodgers and the Cincinnati Reds, before starting his carving career. Two years ago Jim donated his collection of 43 hand-carved decoys to the J.N. "Ding" Darling Education Center on Sanibel Island, Florida.
It's always a pleasure talking with Jim. He's a true gentleman and an artist; always willing to share his knowledge with others.
Learn more about Jim on his website: www.sprankle.com